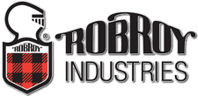 Industry Focus
Robroy Industries is a manufacturing organization composed of synergistic member companies committed to product and service leadership within the electrical products and oilfield markets. The Robroy family of companies are pioneers in the fields of PVC-coated rigid conduit, fiberglass electrical enclosures, and FRP internal protective lining systems for oilfield tubulars.

Business Challenge
As the market leader, Robroy is proud that its conduit product has long been the industry standard. As the industry leader and innovator, Robroy is the only organization to offer solutions that are third-party certified as being ETL PVC-001 verified, a product performance verification for corrosive environments. Since the introduction of the conduit product, Robroy has been educating the engineering community on the importance of performance verification in corrosive environments, as well as the potentially devastating impacts of non-compliance. Market dynamics, of course, change. Companies competing with Robroy have worked aggressively to present compelling narratives countering the importance of product performance verification, specifically ETL PVC-001, and the third-party certification.
To combat new market dynamics, Robroy knew it was critical that its products be considered at every point of the project design process. Starting with specification to project submittal and finally to installation. Typically, the decision makers consist of the engineering firms, electrical and general contractors specializing in large infrastructure projects.
Robroy engaged Acadia to develop a process for identifying engineers, decision makers, installers, general contractors, electrical engineering firms, and end users: anyone who influences PVC-coated conduit requirement specifications. Acadia leveraged Robroys' industry and educational expertise and coupled this with their product and industry knowledge, and practical understanding of the industrial sales process and channel to uncover and engage in high-value opportunities for Robroy.

How Acadia Helped Robroy Industries
Robroy chose Acadia to begin the arduous task of documenting a process that would capture all touch points in the project design process and identify the influencers. Additionally, Acadia was tasked to reveal areas of competitive exposure within the project design and implementation cycles.
The process involved a multi-tiered approach utilizing persona-based call guides, leading to successful conversations with engineers, contractors, and end users. Acadia implemented tools to help determine project timing, project specification, influence points, and all project requirements.
In other words, Acadia uncovered critical information that allowed Robroy project sales personnel the tools needed to enter the project discussion at the right point, with the right person, and with the right information. The salespeople could do what they do best–sell and defend the opportunity –without the need to perform up-front research or navigate the complex labyrinth of influencers involved in the many stages of a project.
Acadia then worked closely with Robroy to develop a concept that optimized project reporting systems which generated alerts when new projects came online, or information about an existing project was updated. This was a great timesaver and prevented opportunities from getting lost. Finally, Acadia created a sales prospecting process that Robroy could replicate in their internal sales systems, providing consistency of data and reporting.
Additional benefits included the implementation of a new sales enablement system and a measurable and predictable sales pipeline fully integrated into Robroy's internal systems. This solution provided a fully unified approach from sales and execution through order fulfillment. Early results of the program, including the number of new projects awarded to Robroy, are proving successful.


Why I Recommend Acadia
"Acadia has been an amazing partner in our business development efforts. They were able to develop a sales enablement process and playbook that takes into account a very complex sales cycle. This new process has uncovered opportunities that would have been lost to the competition, unless we did not have the Acadia team, and their understanding of our industry. Our ROI has already exceeded expectations in less than a year."
- Steve Voelzke
President, Robroy Conduit