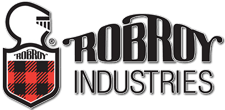 Industry Focus
Robroy Industries is a manufacturing organization of synergistic member companies, dedicated to product and service leadership within the electrical products and oilfield markets. The Robroy family of companies are pioneers in the fields of PVC-coated rigid conduit, fiberglass electrical enclosures, and FRP internal protective lining systems for oilfield tubulars.
Business Challenge
The challenges Robroy Industries faced were multi-faceted. The first step was to research industry-specific engineering projects and isolate those that specified the need for PVC-coated conduit. The next phase was to identify, and connect with key decision makers involved with the project, and begin a dialogue to understand how they specify PVC-coated conduit. The final segment was to schedule an educational session with the decision makers to further discuss the importance of proper specification of PVC coated conduit and the impact of ETL certified products. While each of these phases presented its own unique challenge, the largest challenge was establishing a process and a database to manage, organize, track, and follow up on these projects over time. This would then allow a team of Lead Generation Specialists to secure educational meetings with the key decision makers.
How Acadia Helped Robroy Industries
As is the case with all large programs, a pilot program was developed. This required a team with multiple skills: industry experts, database programmer, lead generation specialists and content creators. The team began by defining the criteria for the research phase, defining the titles and roles of all decision makers and developing the content and call guides for conversations. This was "piloted" on 20 projects that appeared to be good targets. A procedure was written and refined for each step as was the database. Reports, collateral and call guides were trialed until perfected. It took 3 months to finalize the pilot which lead to a full roll out of the program. There had been previous attempts to create this type of a program, but none had been successful. This was the first time that all the data and contacts had been mapped to projects, enabling Robroy to fully understand the relationships and connections in the project planning phases. This had been a key objective for Robroy's business strategy.
The pilot program has developed into a long-term engagement. Business intelligence is ever more important in today competition landscape. This program continues to feed information that drives business intelligence. The practices developed have also influenced the development of other systems that have proven to be invaluable. Gathering data for the sake of gathering g data is useless unless it provides value, and tells a story. This program created the foundation for data that continues to provide feedback and measured results.
Why I Recommend Acadia
"The team at Acadia has become a significant partner in this very important initiative. Our focus has been on designing superior products. The Acadia team was able to then take this to the market in a significant, focused manner. Educating, nurturing and making significant impacts on how our products are considered by engineering professionals. This was much more than a lead generation outreach, it was a complete game changer for Robroy. The Acadia contribution of effecting spec changes via education of specifying engineers and end-users will have a long-lasting effect on our sales well into the future. I set the bar high- and they cleared it by a mile."
- David Marshall, CEO, Robroy Industries