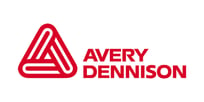 Industry Focus
Avery Dennison manufactures and distributes display graphics, labeling and packaging materials, retail graphic embellishments and RFID tags that companies around the world use to engage customers and efficiently manage their inventories
With operations in more than 50 countries and 25,000 employees worldwide, Avery Dennison is a global leader in labeling and packaging materials and solutions. The company's applications and technologies are an integral part of products used in every major market and industry.
Business Challenge
The Director of Marketing, Bob Glavin, and his team needed to initiate multiple Voice of the Customer surveys. The goal was to gather business intelligence and feedback from end users that would help guide the development of the next generation printers.
Avery Dennison looked to partner with a company that could work collaboratively with their internal marketing team to develop the survey format, segment the appropriate contacts based on industry clients to engage in the survey, conduct telephonic outreach and provide a detailed analysis and summary of the results.
How Acadia Helped Avery Dennison
In order to collect data for these research projects, our two teams decided a survey style call campaign would be most effective. Acadia was able to provide effective input to help create questionnaires that would capture the kind of responses Avery Dennison needed. Acadia was able to share their expertise with the Avery Dennison team, helping them to make contact with decision makers, and engage these key players to participate in their survey campaigns.
In addition to educating, Acadia put their skills to work by conducting more interviews, gathering data, and organizing it into a database, allowing the two teams to gain insight into a critical mass of information in a short timeframe.
The partnership with Acadia allowed Avery Dennison to complete four separate research projects, gathering critical market intelligence from customers and prospects at an accelerated pace. The skills and tools Acadia shared gave the Avery Dennison team the ability to gain vital insights into their enhancements for future products for their target market. Even though the teams no longer actively collaborate, the shared knowledge has equipped Avery Dennison to accurately evaluate its end user needs for the future.
Why I Recommend Acadia
"Acadia provided very professional consulting up front and equally effective project execution during our campaigns," Glavin said. "They helped us achieve our dual goals of finding out what our customers need and training our internal staff at the same time. In addition, Acadia had the resources to handle the workload and complete each of the projects on time, despite some "curve balls" we threw them during the process."
Bob Glavin
Director of Marketing, Avery Dennison